Staff
Our dedicated staff are here to provide support, compassion, and information to help you through your journey of grief and the celebration of your loved one's life.
Lambie Funeral Home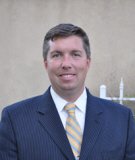 David Lambie
Supervisor, Funeral Director
david@lambiefuneralhome.com
David Lambie is a third generation funeral director. He graduated from Roger Williams University in Rhode Island with a Bachelor of Science in Marine Biology and then graduated from Mercer County Community College with a degree in Mortuary Science. David is married to Dana Lambie they have two children. He has served on the board and is a past president of the Philadelphia Funeral Directors Association. He is also a member of the Pennsylvania and National Funeral Directors Association. When not working David enjoys playing ice hockey which he has also coached for many years, sailing and volunteering at his children's school.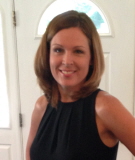 Dana Lambie
Funeral Director
dana@lambiefuneralhome.com
Dana Lambie is a long time Philadelphia native. She graduated from Lincoln High School and Holy Family University and then taught Kindergarten at Holmesburg Christian Academy. Dana is married to David Lambie, she entered the funeral business in order to help her husband with the business while also being a full time mother. Dana graduated from Mercer County Community College with a degree in Mortuary Science and became a licensed funeral director. Dana is very active in the community, she is one of the co-chairs of Mayfair Memorial Playground, which has helped rebuild the playground through donations and fundraising. Dana in her free time enjoys gardening, painting and volunteering at her children's school. Dana is a 2nd degree black belt in Karate, enjoys kick boxing, reading, the beach and exercising too.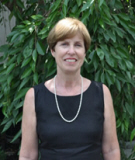 M. Jane Lambie
Funeral Director
jane@lambiefuneralhome.com
Jane Lambie married Craig Lambie after graduating from Muskingum College in Ohio. She worked previously as a bookkeeper and account. Jane a daughter-in-law, went back to school when David Lambie the founder and Craig's father needed help with the funeral business. After graduating Mercer County Community College she became a licensed funeral director. She now works with her son and daughter-in-law as a true family business. Jane in her free time enjoys volunteering, exercising, traveling and reading.